Our Lady of Hope / St Luke's
Combined
Alumni Questionnaire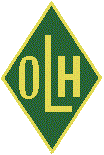 Please copy and paste and complete the following alumni questionaire and email it to the email address below
Email here!

Alumni Questionaire


1.  Name:
2.  Address:
3.  Phone No:
4.  Email Address:
5.  Occupation:
6.  Marital Status:
7.  Spouse' Name:
8.  Children: (include names and ages)
9.  Strangest place you've run into a classmate:
10. Who was your school "crush"? (this will remain a secret!):
11. Share a memory from grade school:

12. Favorite song from grade school:
13. Favorite current song:
14. Did you attend the 2001 reunion?:
15. Is there someone special you would like us to contact?:
16. List Ideas you would like to see at the reunion (dress, theme, music)
17. Year graduated from OLH or St Luke's:
18. Tell us what you've been up to for the past 30 yrs:
19.  Please send us contact information for anyone you know from OLH. 
              If all you have is a name and a city, send it to us, and we'll find them


Email here!


THIS QUESTIONNAIRE WILL ONLY BE SEEN BT THE COMMITTEE, AND IS FOR INFORMATIONAL PURPOSES ONLY. NO ADDRESS, EMAIL ADDRESS, OR PHONE NUMBER WILL BE GIVEN OUT TO ANYONE WITHOUT YOUR PERMISSION.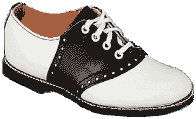 ---
Page design by PMST

---